Mechanical processing of aluminum
Mechanical processing, precision machining and further processing of aluminum components
Your product deserves the best treatment! As such, here at AWW we come up with tailored, intelligent solutions in all shapes and sizes and for all requirements – with all services from one place. Whether short or long parts, we process your extruded products with standard procedures and with precision and flexibility.
To do this, we use state-of-the-art manufacturing concepts with innovative technologies. We also develop our own manufacturing devices if necessary and monitor the economic efficiency.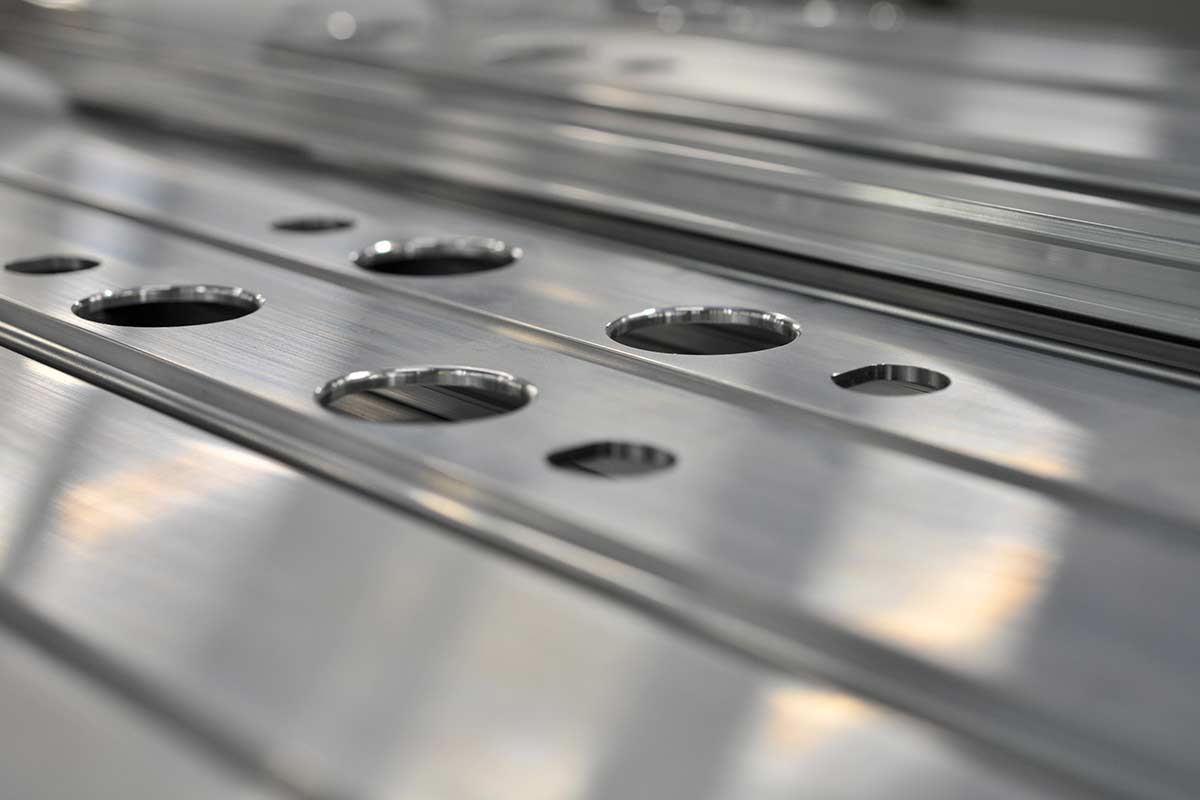 Punching
AWW offers all modern punching techniques and additional processing steps in stamping processes such as forming, bending or thread cutting. We stamp parts up to 8,000 millimetres in length and can also develop and manufacture stamping tools ourselves if required at short notice.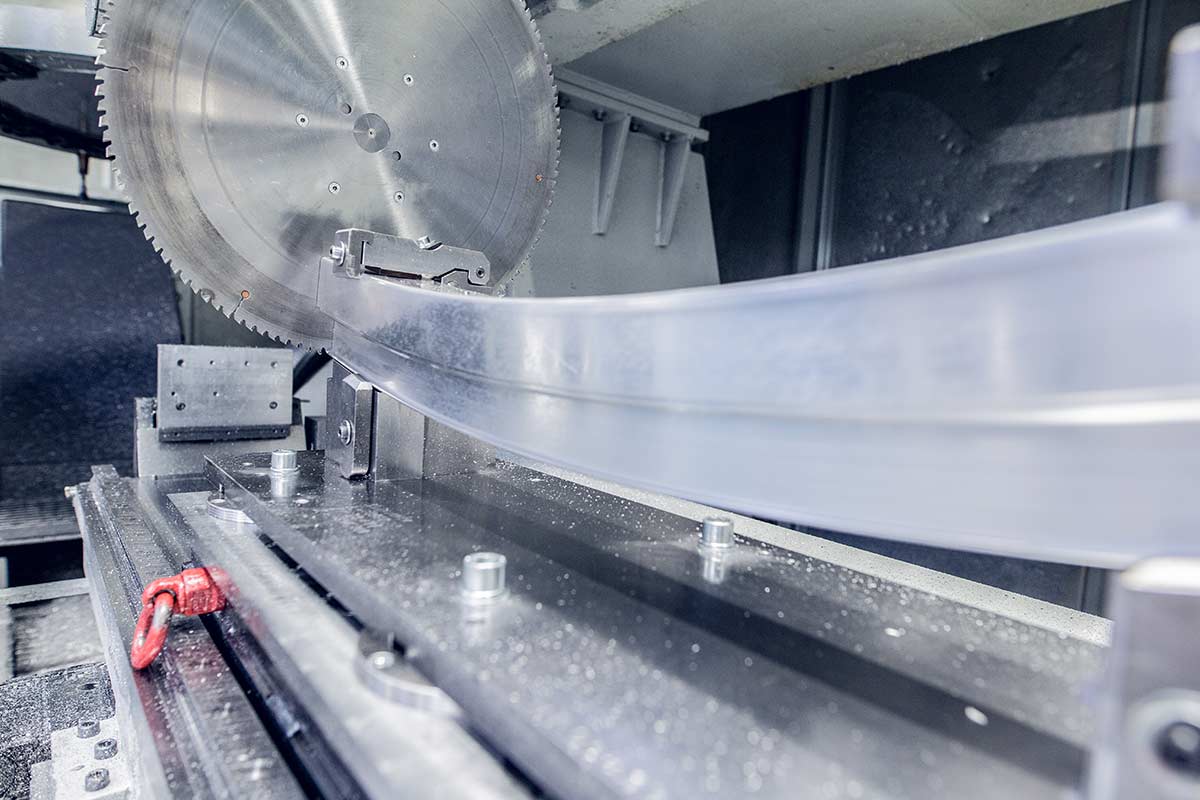 Sawing
AWW has the knowledge and technology for precision cuts with fully automated processes for profiles with a length of up to 7,000 millimetres and a material width of up to 470 millimetres. We would be happy to realise various angle and mitre cuts for you in connection with the necessary downstream deburring processes, such as brushing or vibratory grinding, as well as cleaning.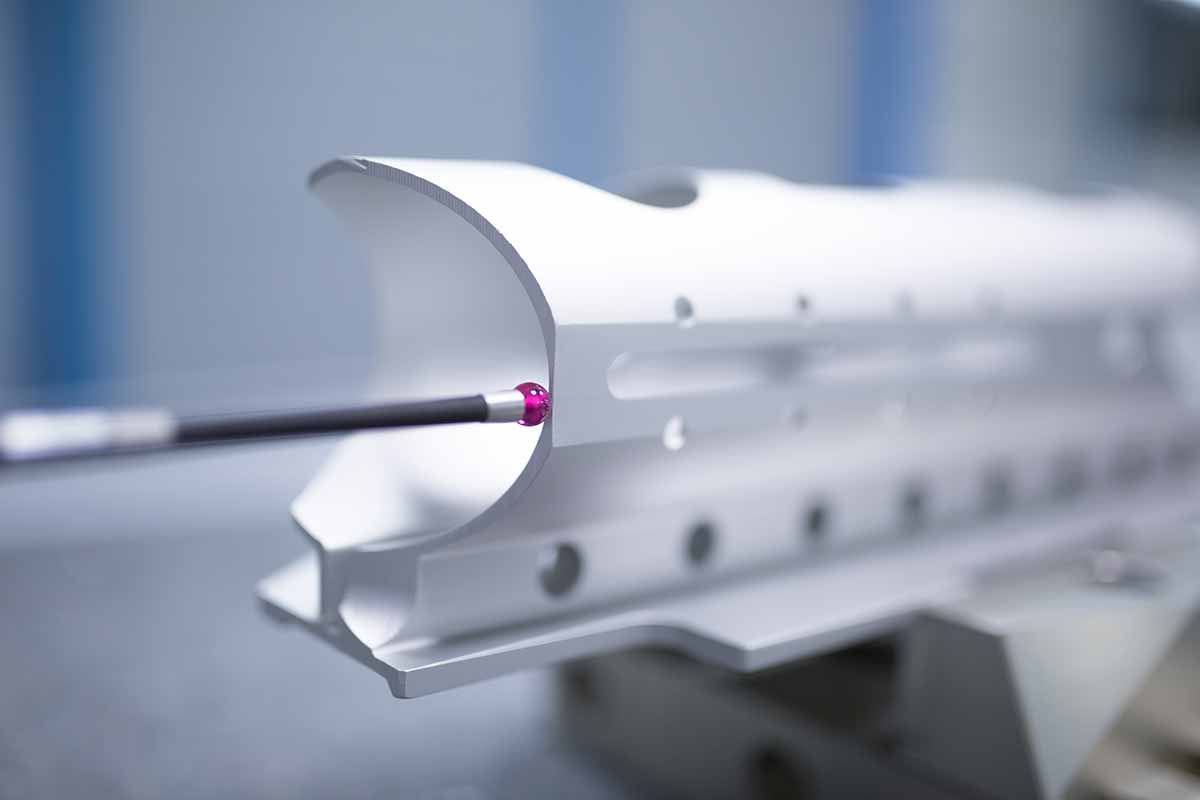 CNC
With modern machine concepts, clamping and testing technologies, we process your products, with precision, up to a length of 12,000 mm. A 3-D measuring device provides and secures the most detailed and precise production results.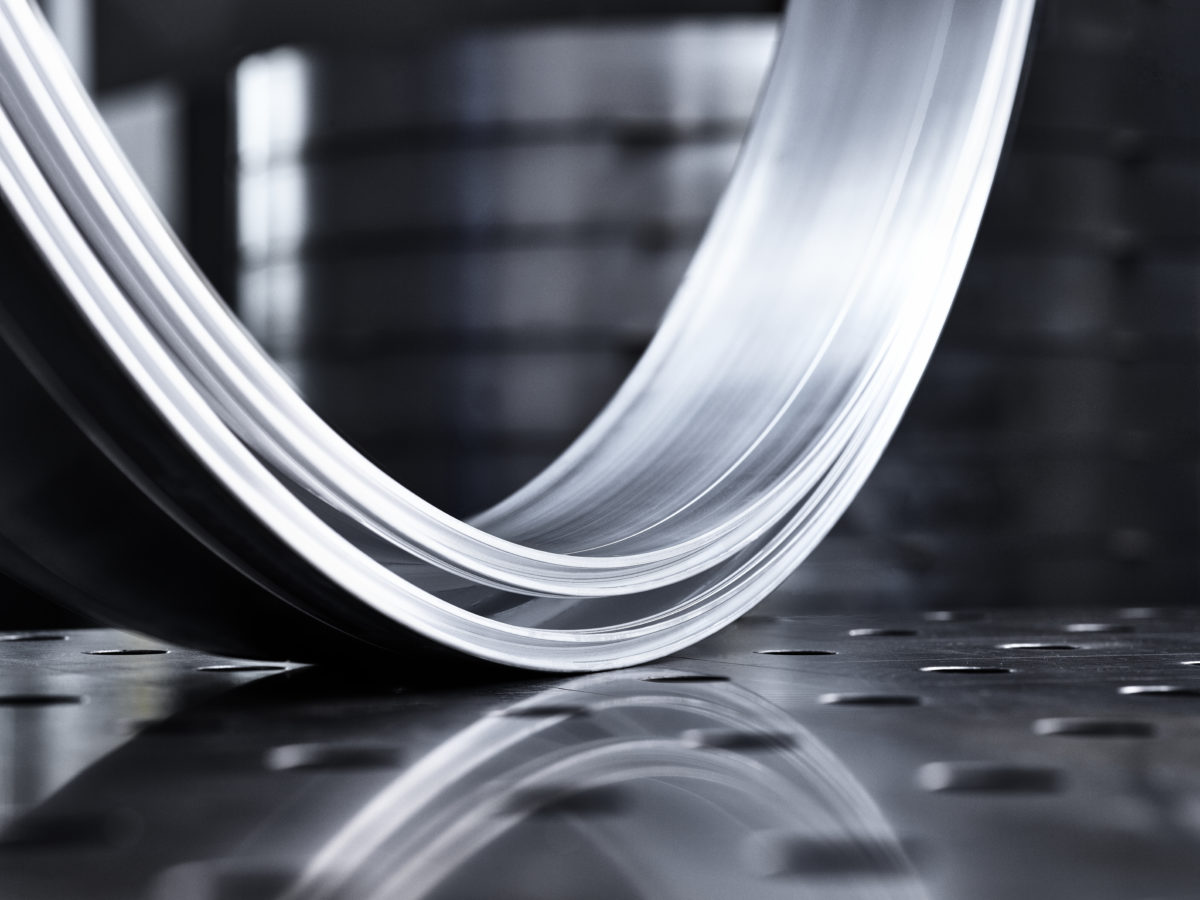 Bending
We bend profiles in a wide variety of radii and geometries. For this, we use both CNC-controlled roll bending machines and manual bending processes, to shape your workpieces gently and precisely in different bending directions. Subsequent process steps such as mechanical processing and surface finishing complete our tried-and-tested strategy: Everything from one place.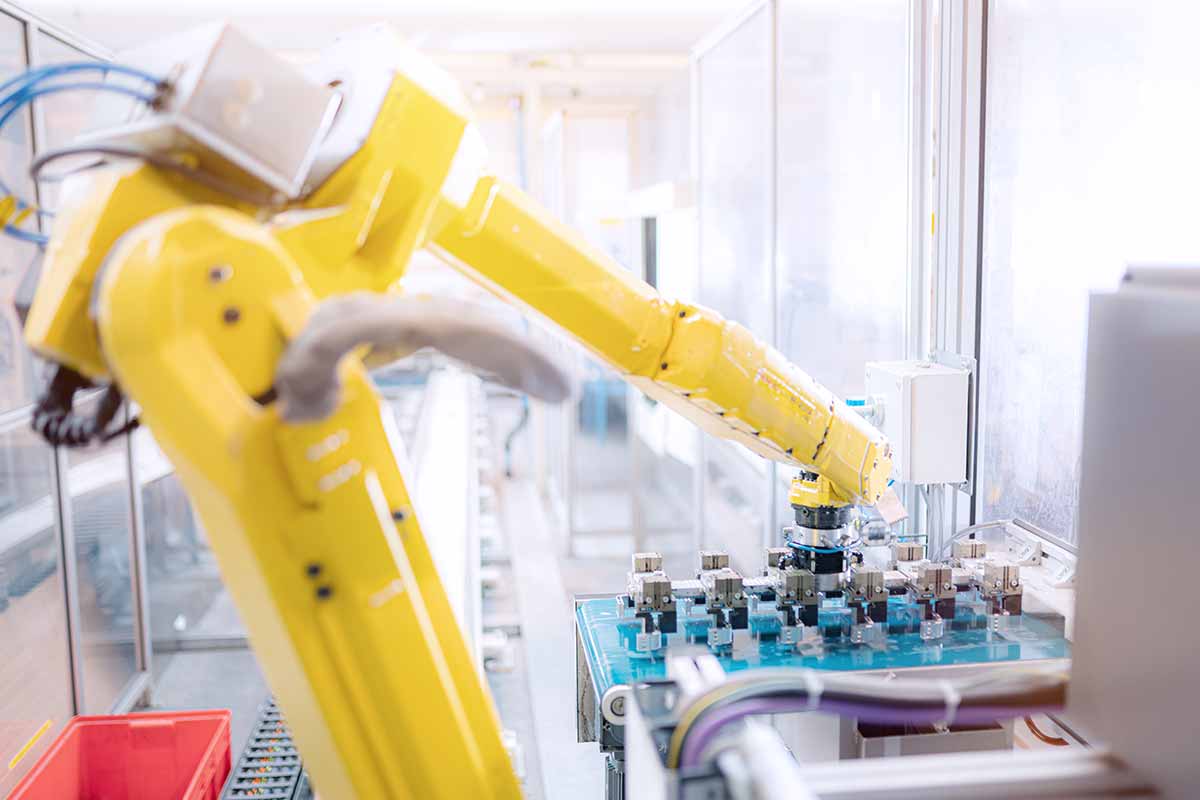 Assembly, special systems and other services
You save time, staff and space by letting us take over the complete assembly of your aluminium profiles before they are delivered.
For projects with high quantities, we design special systems that guarantee economic production with greater efficiency. In addition, we offer services such as turning, welding, laser engraving and embossing.